Driving Capability
The fourth generation Space Gear is based on the engine and transmission of the Mitsubishi Pajero, having retain four-wheel-drive, high and low gears and differential locking.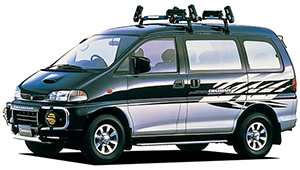 Importing the Spacegear
As such the demand in Australia for the Spacegear model was very high and thousands of Delica Spacegears were supplied to Australia through the Registered Automotive Workshop Scheme for used imported vehicles.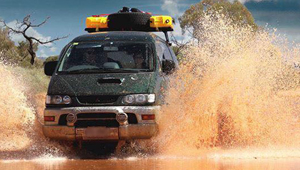 Reputation
The Spacegear quickly gained a strong reputation for versatility and luxury. With an amazing cabin space and comfort blended with the serious off-road capabilities the Delica Spacegear has earned an almost cult-like following.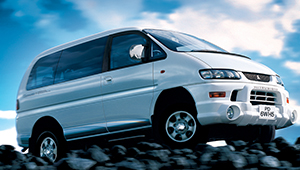 Engine Types
One of the factors that aided the popularity of the 4th Generation model was the availability of a Diesel engine. The 4th Generation Delica was available petrol and diesel engines over the course of its 10 year model life.
L400 Space Gear Range
L400 Space Gear XR
| Features
Standard 2.8L 4 Cyl. Turbo Intercooled Diesel engine
Optional 3.0L 6 Cyl. Petrol engine
Standard 5-speed Manual transmission
Optional 4-speed Automatic transmission
4WD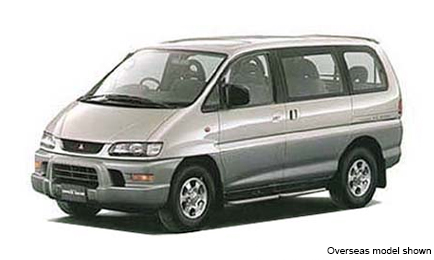 L400 Space Gear XG
| Features
Standard 2.8L 4 Cyl. Turbo Intercooled Diesel engine
Optional 3.0L 6 Cyl. Petrol engine
Standard 5-speed Manual transmission
Optional 4-speed Automatic transmission
4WD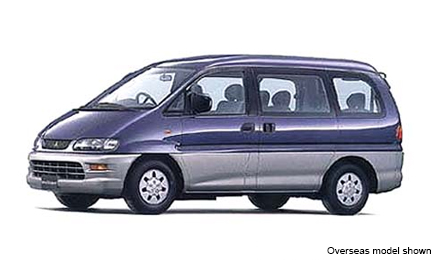 L400 Space Gear Exceed
| Features
Standard 2.8L 4 Cyl. Turbo Intercooled Diesel engine
Optional 3.0L 6 Cyl. Petrol engine
Standard 5-speed Manual transmission
Optional 4-speed Automatic transmission
4WD
L400 Space Gear Super Exceed
| Features
Standard 2.8L 4 Cyl. Turbo Intercooled Diesel engine
Optional 3.0L 6 Cyl. Petrol engine
Standard 5-speed Manual transmission
Optional 4-speed Automatic transmission
4WD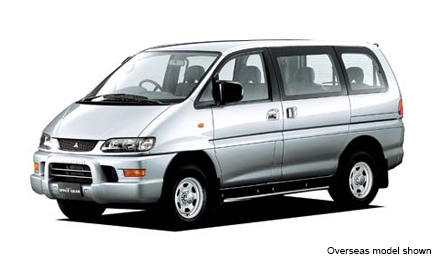 L400 Space Gear Royal Exceed
| Features
Standard 2.8L 4 Cyl. Turbo Intercooled Diesel engine
Optional 3.0L 6 Cyl. Petrol engine
Standard 5-speed Manual transmission
Optional 4-speed Automatic transmission
4WD